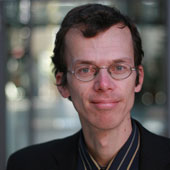 Axel
Michaelowa
, Dr.
Head of research "International Climate Policy"
Tel.: +41 43 355 00 73
Axel Michaelowa leitet die Gruppe "Internationale Klimapolitik" am Lehrstuhl "Politische Ökonomie der Entwicklungs- und Schwellenländer", Universität Zürich und dem Center for Comparative and International Studies (CIS). Er ist Mitglied des Herausgeberbeirats der Zeitschriften "Climate Policy", "Climate and Development" und "Greenhouse Gas Measurement and Management". Seit über zwei Jahrzehnten forscht Michaelowa zu klimapolitischen Fragestellungen und hat über 100 Artikel, Studien und Buchbeiträge publiziert, vor allem zu den Marktmechanismen des Pariser Abkommens und des Kyoto-Protokolls. Michaelowa trug insbesondere zum Mechanismus für umweltverträgliche Entwicklung (CDM) bei - er war von 2006 bis 2013 Mitglied des Registrierungs- und Ausgabeausschusses beim CDM-Exekutivrat und hat 8 anerkannte Referenzfallmethoden mitentwickelt. Als einer der führenden europäischen Experten für CDM-Institutionenaufbau in Entwicklungsländern unterstützte Axel Michaelowa eine Reihe von Regierungen in Asien und Nordafrika/Nahost. Er arbeitete als Leitautor im Kapitel zu internationalen Abkommen im 2014 erschienenen 5. Sachstandsbericht des Zwischenstaatlichen Ausschusses zur Klimaänderung (IPCC) und dem Politikkapitel des 2007 erschienenen 4. Sachstandsberichts mit. Michaelowa trug 2010 massgeblich zur Gründung der Zurich Carbon Market Association bei und ist seither ihr Präsident.
Marktmechanismen der Klimapolitik, Entwicklung des zukünftigen internationalen Klimapolitikregimes, Einfluss von Interessengruppen auf nationale Klimapolitiken, Internationale Klimafinanzierung.